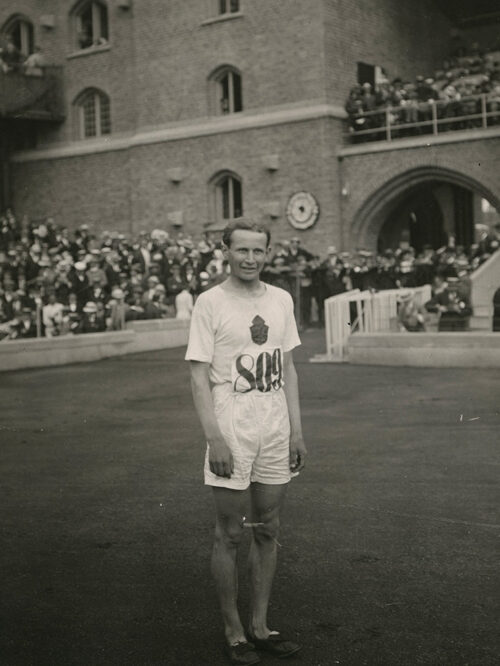 Hannes Kohlemainen
Spectators who saw Hannes Kohlemainen breaking the world record in the 5,000 metres at the 1912 Olympic Games knew that they hade witnessed an event that people would talk about for decades to come.
The Rolling Stones
When the British stars performed at the Stockholm Stadium on the 3rd of June 1995, the 35,200 fans present cheered everything from Satisfaction to Start Me Up.
Henry Jonsson
On the 14th of August 1940, Henry Kälarne, fireman and athlete, set a new world record in 3,000 metres at Stockholm Stadium.
Gunder Hägg
In the summer of 1942, Hägg broke ten world records in 80 days! One of these world records took place at the Stockholm Stadium on the 17th of July 1942.
Brandkårens IK
On the 15th of August 1941, Stockholm Stadium saw an unusual world record be broken when the Fire Brigade's Sports Club ran a 4 × mile relay at at time of 17:16.2.